Although we expected 2.1.3 to be the last release in the 2.1.x series, we have released a new 2.1.4 maintenance update today. The release fixes a compatibility warning with the chromeIPass browser plugin.
The new release is also the first one to ship a signed installer: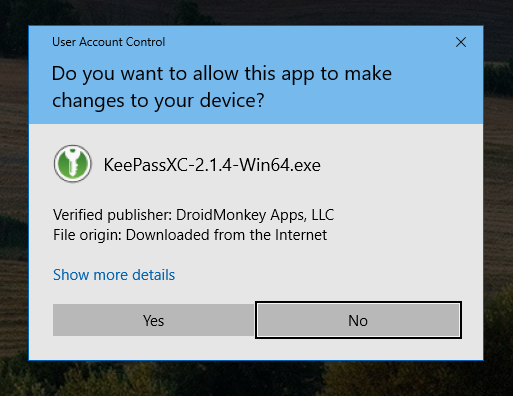 Full Changelog:
Bumped KeePassHTTP version to 1.8.4.2
KeePassHTTP confirmation window comes to foreground [#466]
You can download the new release from our downloads page.