After a short beta phase, we are proud to release KeePassXC 2.3.0.
With this release, we reach another major milestone on our journey to providing you with the best and most secure cross-platform password management tool. KeePassXC 2.3 comes with a lot of new features and bug fixes which our users have been waiting for long enough.
Among the highlights of the release are KDBX 4.0, Argon2 as a new key derivation function, SSH agent integration, a new entry preview panel and an all-new browser plugin, called KeePassXC-Browser, which replaces the old KeePassHTTP-based plugins.
Thanks to our active community, KeePassXC also received a great number of new and updated translations and is now available in 32 languages, with even more being under development on Transifex!
Download
As usual, you can find the new release on our downloads page for Linux (as a cross-distribution AppImage), Windows and macOS.
Ubuntu users can also install the latest version from our official Ubuntu PPA or via Snapcraft.
Our new browser plugin KeePassXC-Browser can be downloaded from the Chrome Webstore for Google Chrome, Chromium and Vivaldi or the Mozilla Add-ons Repository for Mozilla Firefox. For users of KeePassHttp-Connector, PassIFox, chromeIPass or other KeePasssHTTP-based browser extensions, we created a migration guide to get you started with the new browser extension.
Changelog
For KeePassXC 2.3.0, we closed over 150 issues and merged 168 pull requests, with many new and long-anticipated features, as well as a considerable number of bug fixes.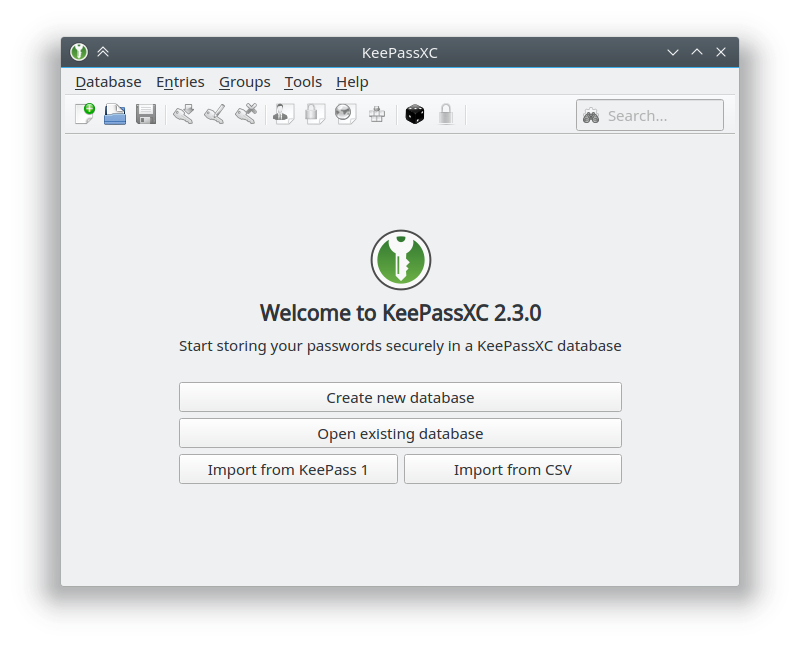 To give you an impression of what we've done for 2.3, here's an excerpt of our changelog:
Add support for KDBX 4.0, Argon2 and ChaCha20 [#148, #1179, #1230, #1494]
Add SSH Agent feature [#1098, #1450, #1463]
Add preview panel with details of the selected entry [#879, #1338]
Add more and configurable columns to entry table and allow copying of values by double click [#1305]
Add KeePassXC-Browser API as a replacement for KeePassHTTP [#608]
Deprecate KeePassHTTP [#1392]
Add support for Steam one-time passwords [#1206]
Add support for multiple Auto-Type sequences for a single entry [#1390]
Adjust YubiKey HMAC-SHA1 challenge-response key generation for KDBX 4.0 [#1060]
Replace qHttp with cURL for website icon downloads [#1460]
Remove lock file [#1231]
Add option to create backup file before saving [#1385]
Ask to save a generated password before closing the entry password generator [#1499]
Resolve placeholders recursively [#1078]
Add Auto-Type button to the toolbar [#1056]
Improve window focus handling for Auto-Type dialogs [#1204, #1490]
Auto-Type dialog and password generator can now be exited with ESC [#1252, #1412]
Add optional dark tray icon [#1154]
You can find the full changelog with all major changes in our GitHub wiki.
Additionally, the following bugs have been fixed since the beta version:
Fix AppImage crash on older Linux systems [#1525]
Improve preview panel layout [#1526]
Multiple deployment fixes [#1529, #1530, #1531, #1537]
Fix backup file extension being doubled [#1539]
Work around Qt bug on Linux for "unsafe saves" [#1540]